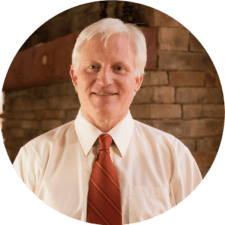 Dr. Matthew Hopfensperger spent 21 years as full-time faculty with the University of North Carolina School of Dentistry educating our future dentists and dental specialist in the areas of prosthodontics and implant dentistry. As a member of the UNC Department of Prosthodontics, he has spent two decades as Director of the DDS Dental Implant Program and had been the driving force to build it into one of the most comprehensive dental implant curricula in North American dental schools. During his time at UNC, he has maintained an active patient care practice in the UNC Dental Faculty Practice specializing in dental implants, reconstructive/advanced restorative, and esthetic dentistry. "Dr. Hop" has built a reputation for his attention to detail and a caring attitude toward his patients. Even after his transition to a full-time member of the Crabtree Valley Dental Team, he still continues as UNC Adjunct Associate Professor to teach the Graduate Prosthodontic Residents and Post-Graduate Dental Implant Fellows.
Dr. Hop received his Doctor of Dental Surgery (DDS) degree with honors from the University of Michigan School of Dentistry, then attended a General Practice Residency (GPR) Program at Sinai Hospital in Detroit, Michigan to acquire further experience in oral surgery and complex dentistry. After gaining additional private practice experience, he returned to the University of Michigan and received a Master's Degree in Prosthodontics. Upon graduation, he traveled Down Under to serve on the dental faculty of the University of Western Australia. "UWA is not the biggest dental school in Australia, but it has by far the best beaches!"
In conjunction with his wife who is also a prosthodontist, they founded the first specialty practice in the Netherlands, which they operated together for five years until moving to North Carolina. They also founded the Practical Dental Learning Center which provides progressive continuing dental education courses for dentists. Dr. Hopfensperger has lectured nationally and internationally and is a lecturer and course director for the dental implant mini-residencies and bone grafting courses at the PDL Center.
"I am thrilled to be joining the wonderful Crabtree Valley Dental team and look forward to working with you to meet all of your dental needs and desires!"
See all Dentists & Team