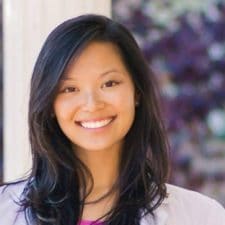 Dr. Wendy Song is a general dentist who enjoys all aspects of dentistry, particularly oral surgery, and pediatric dentistry. She is trilingual, fluent in Spanish, Mandarin Chinese, and English. Her warm, bubbly personality will make you instantly feel comfortable and cared for.
Dr. Song is a "double Tarheel." She first graduated from UNC-Chapel with a degree in Global Studies and minors in Spanish and Chemistry. Through her courses, she developed an understanding of various cultures that allows her to connect with patients of all backgrounds. She then achieved her childhood dream of becoming a dentist, graduating from UNC School of Dentistry. During training as a dentist, Dr. Song served on multiple dental mission trips to care for underprivileged populations in the Philippines and Nicaragua.
In her spare time, Dr. Song loves to travel, salsa dance, and sing in her church.
See all Dentists & Team