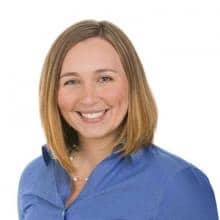 Dr. Sabet grew up in sunny Florida. As a child she had a great passion for community service and the arts, especially dance. She loved dancing so much that her very first job was as a dance instructor! Dr. Sabet's passion for community service lead her to devote much of her summers and weekends to youth mentorship and assisting in community building projects in Jamaica.
She then attended the University of Florida, graduating with a degree in Food Science and Human Nutrition. After her time at the University of Florida, Dr. Sabet attended the first dental school in the United States, Baltimore College of Dental Surgery at the University of Maryland. There Dr. Sabet learned another way to serve—as a dentist. Dr. Sabet enjoys all aspects of general dentistry, especially cosmetic cases, and taught clinical dentistry at the East Carolina School of Dental Medicine. She is an Invisalign-trained doctor and is ready to help you achieve the smile you've always wanted.
When Dr. Sabet is not in the office you can find her enjoying nature walks or trying new recipes in the kitchen, and of course dancing, with her three children and husband.
See all Dentists & Team